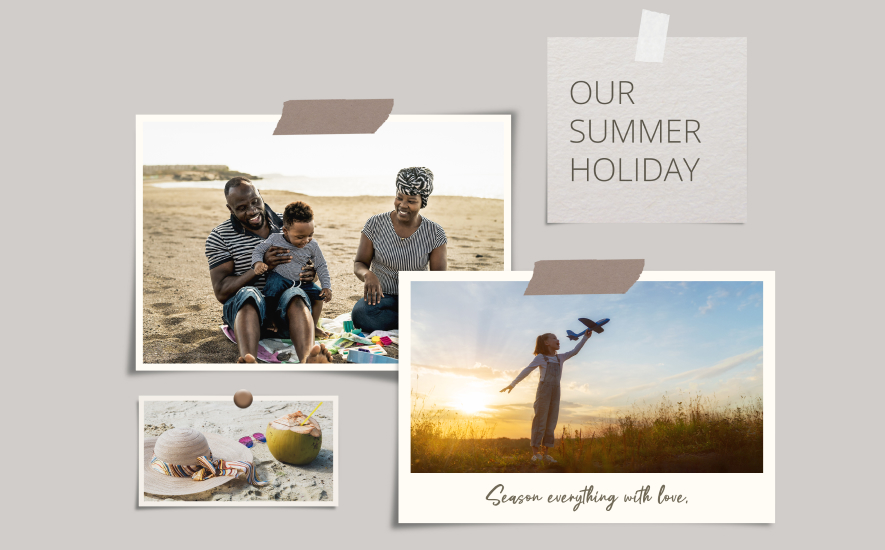 You've had a divinely long summer break. Think back on that sandy beach a stone's throw away from your hotel, the azure blue seas, perfectly wind-tousled hair and breakfast trays filling up your camera roll. Now how can we bring the holiday mood home? In this article, we'll share some creative photo display ideas so you can turn your travel photos into the best gifts for you, your home and your loved ones.
Show off your social media snaps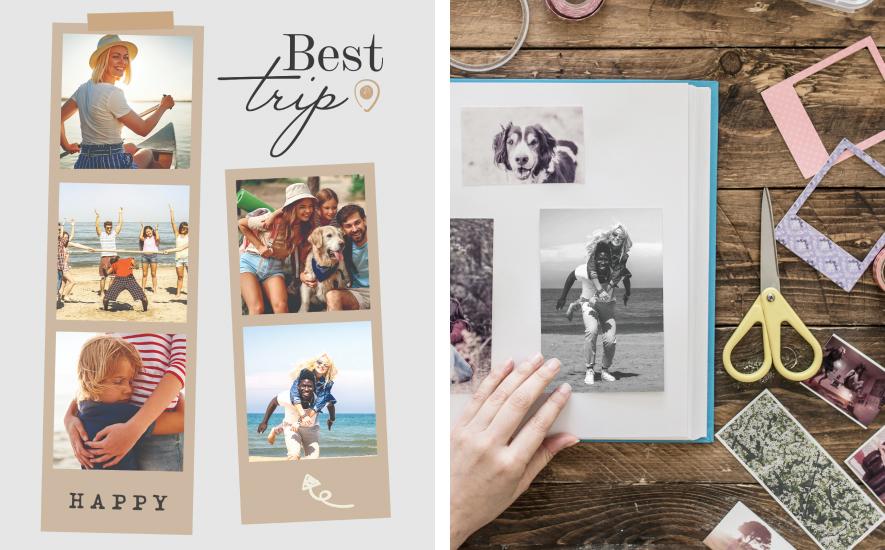 When you look through your social media feed, you can almost fool yourself into thinking you're still on holiday. But to really make all those Insta-worthy travel photos of the sunset over the cityscape, all-you-can-eat local food and heady 9 am champagne adventures feel real again, use your photos to create a set of postcards or square photo prints. No need to do major editing – simply upload, add some text and let our small, high-quality matte cards show off each travel memory in perfect detail before gifting your friends, scrapbooking or hanging them on your bedroom wall. 
Capture your holiday moments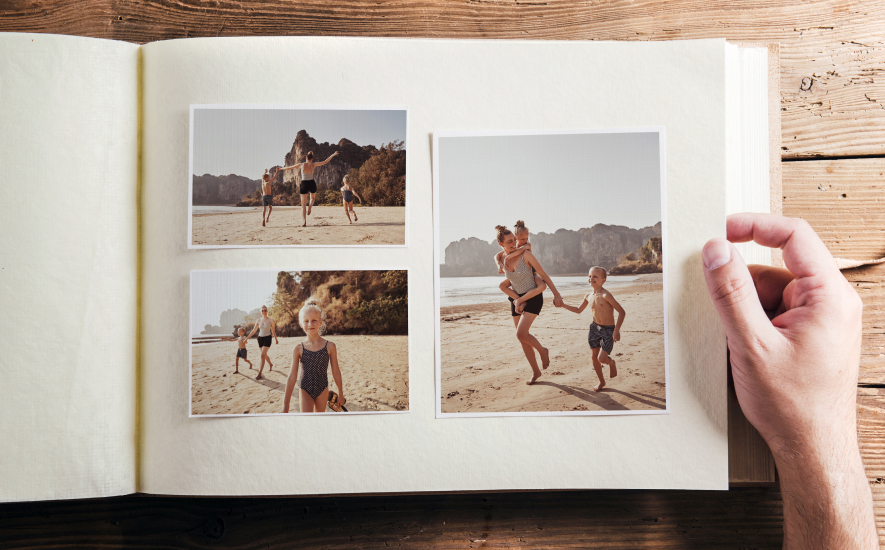 Turn the travel photos you'll treasure forever into a personalised handbound notebook, photo book or holiday photo album. With our thick Italian ivory photo paper and parchment tissue interleaves, you could organise the album into days or locations and tell a full-colour visual story of your summer break – from the airport to your picture-perfect destination. Not to mention, we offer full personalisation of your holiday photo book cover, back, pages and backgrounds – with a creative montage tool and landscape/portrait options. 
If you want to redecorate your home with a nostalgic holiday vibe, customise your own decor and accessories like jigsaw puzzles or kitchenware. Perhaps you could decorate your fridge with glossy 3D-effect magnets using summer holiday photos of that solo staycation or spontaneous backpacking trip with the mates that made it beyond the group chat.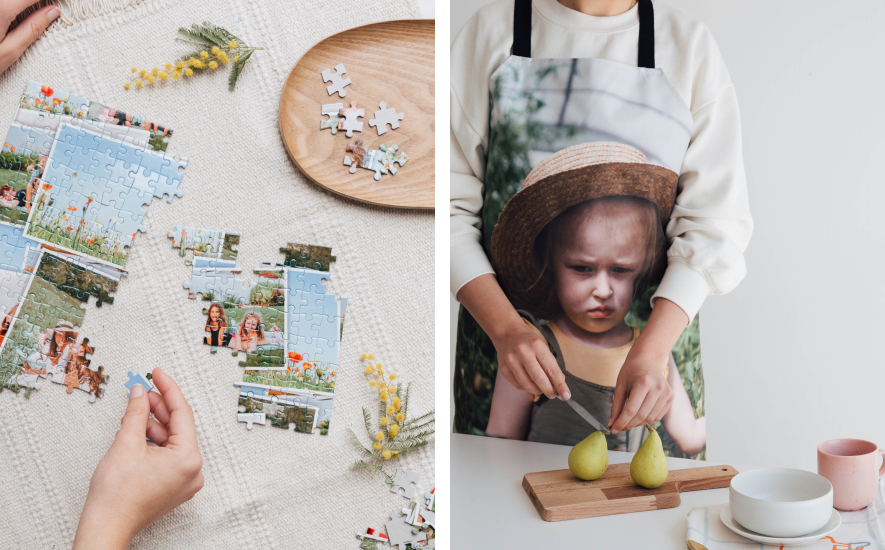 Create a gallery wall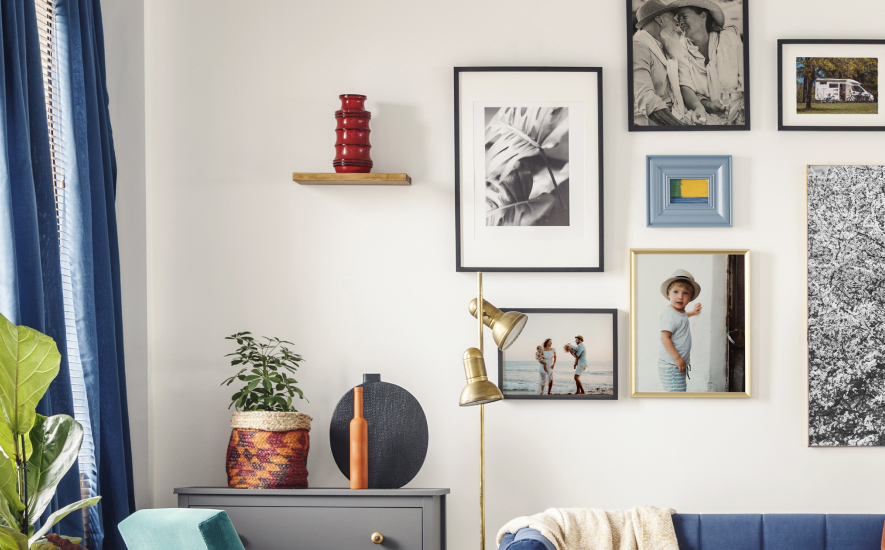 We have a host of great photo display ideas to liven up your home, starting with personalising our best-in-class canvases, acrylic photo blocks and wall prints. While one rather picturesque canvas over the fireplace would be a nice finishing touch to your home decor, a whole series of summer holiday photos printed on wall art along the hallway or living room wall would make an exciting talking piece.
With our durable canvas fabric and photo collage options, you can tell the story of your seaside outings, from photos of the kids polishing off their sticky sundaes to the lively family games, tanning and sandy-everywhere naps on the picnic blanket.
Get post-holiday organised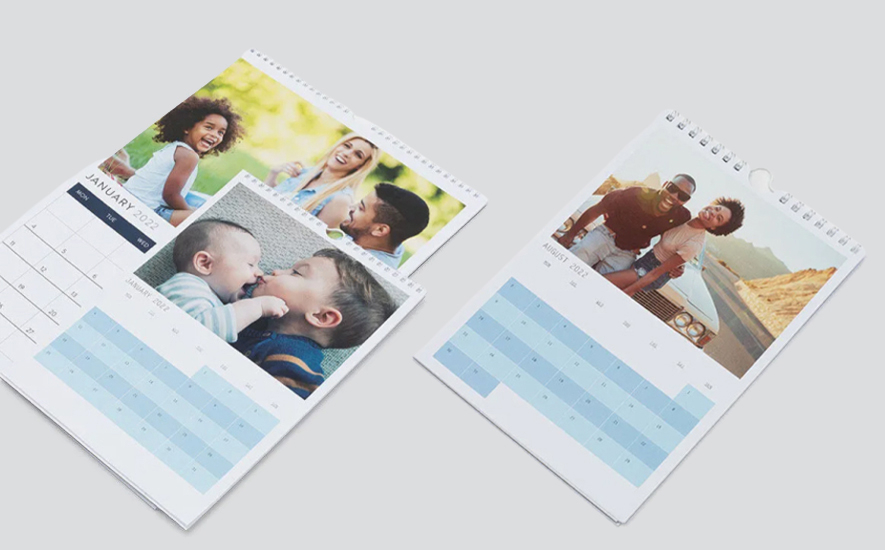 Waking up on holiday is always a little easier – once the jet lag has passed – with the 9-to-5 switch on your brain thankfully turned off. While we can't guarantee cloud-free skies or empty beaches in your hometown to make staying in bed not seem like the best option, we do know that personalising your own calendars, journals and planners with travel photos will help you stay motivated all year round. Upload your activity-packed holiday memories on luxurious ivory paper and customise the size, captions, spine colour and more.
Whatever your choice of gift, we have the best photo display ideas and quality products to help you celebrate and share all your summer holiday memories at Bags of Love.